Texas Pecan Oil Hand Cream Tobacco Bloom
Open media in modal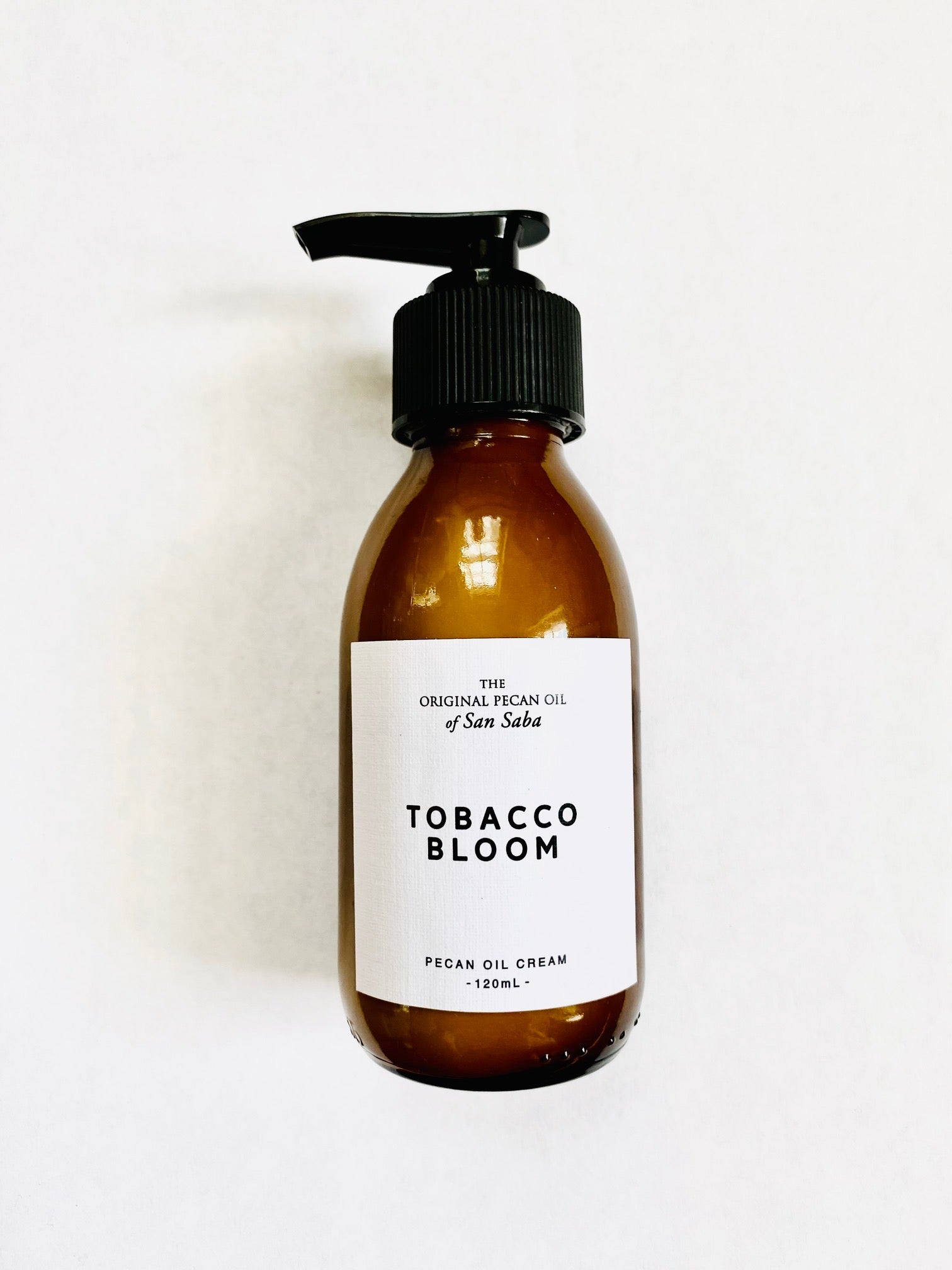 Texas Pecan Oil Hand Cream Tobacco Bloom
This super soothing hand cream is the companion to one of our best selling bar soaps, Tobacco Bloom. Our premium blend of Texas Pecan Oil, Vitamin E, Shea Butter, Collagen, Squalene and Aloe leaf juice is beautifully scented with essential oils and perfect for long lasting, non-greasy softness. Comes in an 8oz glass pump.
NOTES
floral tobacco, calendula, musk

USE
skin hydration and smooth feeling
INSTRUCTIONS
Apply a small amount and gently rub through hands. 
ABOUT PECAN OIL
Pecan oil is the highest in antioxidants and fatty acids which is essential for maintaining soft, youthful skin. Pecan oil is noncomedogenic meaning it doesn't clog pores, and instead encourages proper oil production.