Texas Pecan Oil Face Cream
Open media in modal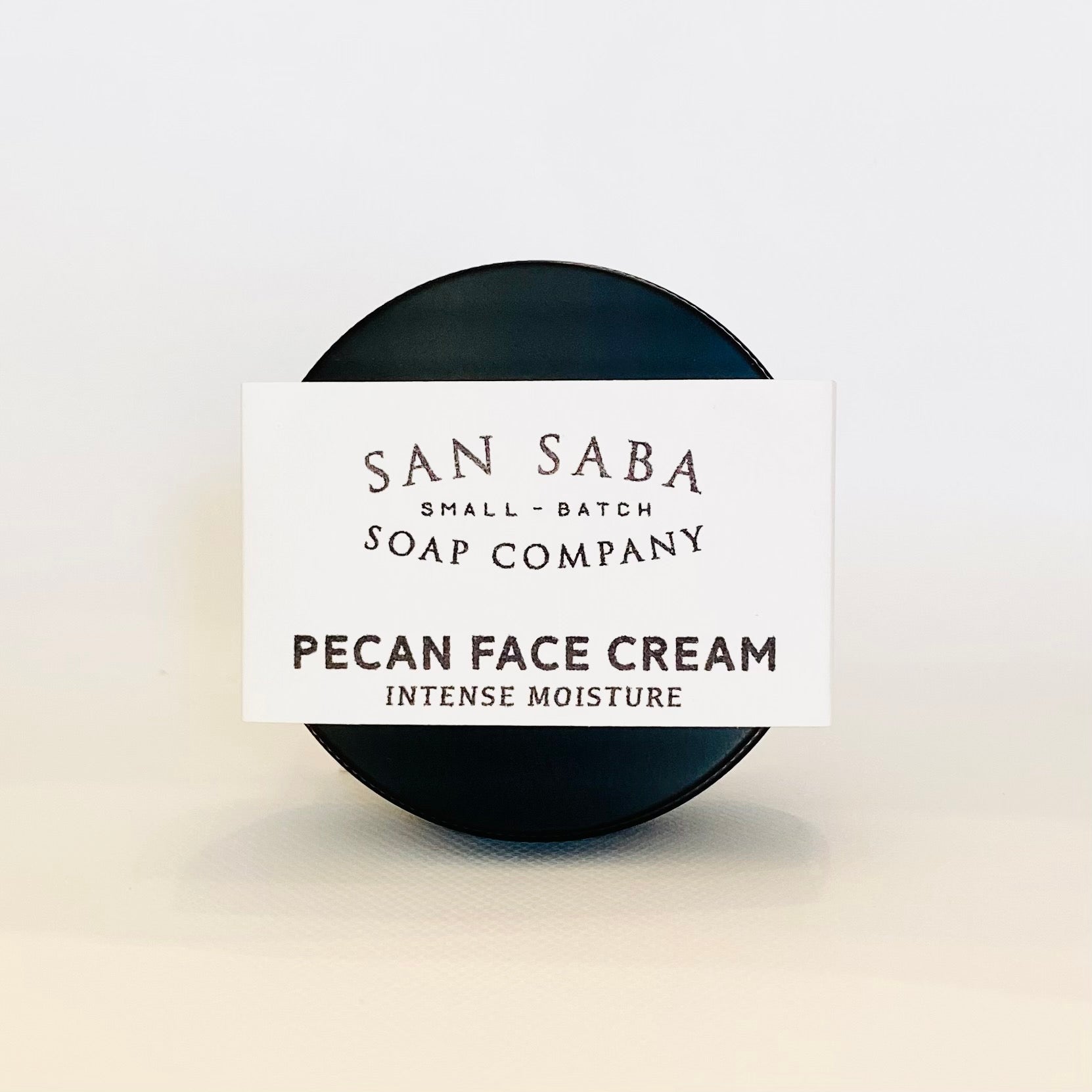 Texas Pecan Oil Face Cream
The best face cream for dry and sensitive skin types. Also treats a host of other problematic or persistent skin issues like eczema, psoriasis, rosacea, and hormonal breakouts. Unscented and creamy.  This pecan oil cream also minimizes fine lines, acne scars and tones delicate facial skin around the eyes. 4oz

NOTES
Unscented
USE
minimizes fine lines, acne scars, tones skin
INSTRUCTIONS
Apply generously on clean face for dryness, eczema and psoriasis. Apply minimally for combination skin, hormonal breakout and rosacea.
INCLUDES

pecan oil, vitamin e, aloe leaf, plant collagen, wheat germ powder
Suggested use with our gentle Palo Santo Face Cleanser
ABOUT PECAN OIL
Pecan oil is the highest in antioxidants and fatty acids which is essential for maintaining soft, youthful skin. Pecan oil is noncomedogenic meaning it doesn't clog pores, and instead encourages proper oil production.