Pecan Oil Morning Mist
Open media in modal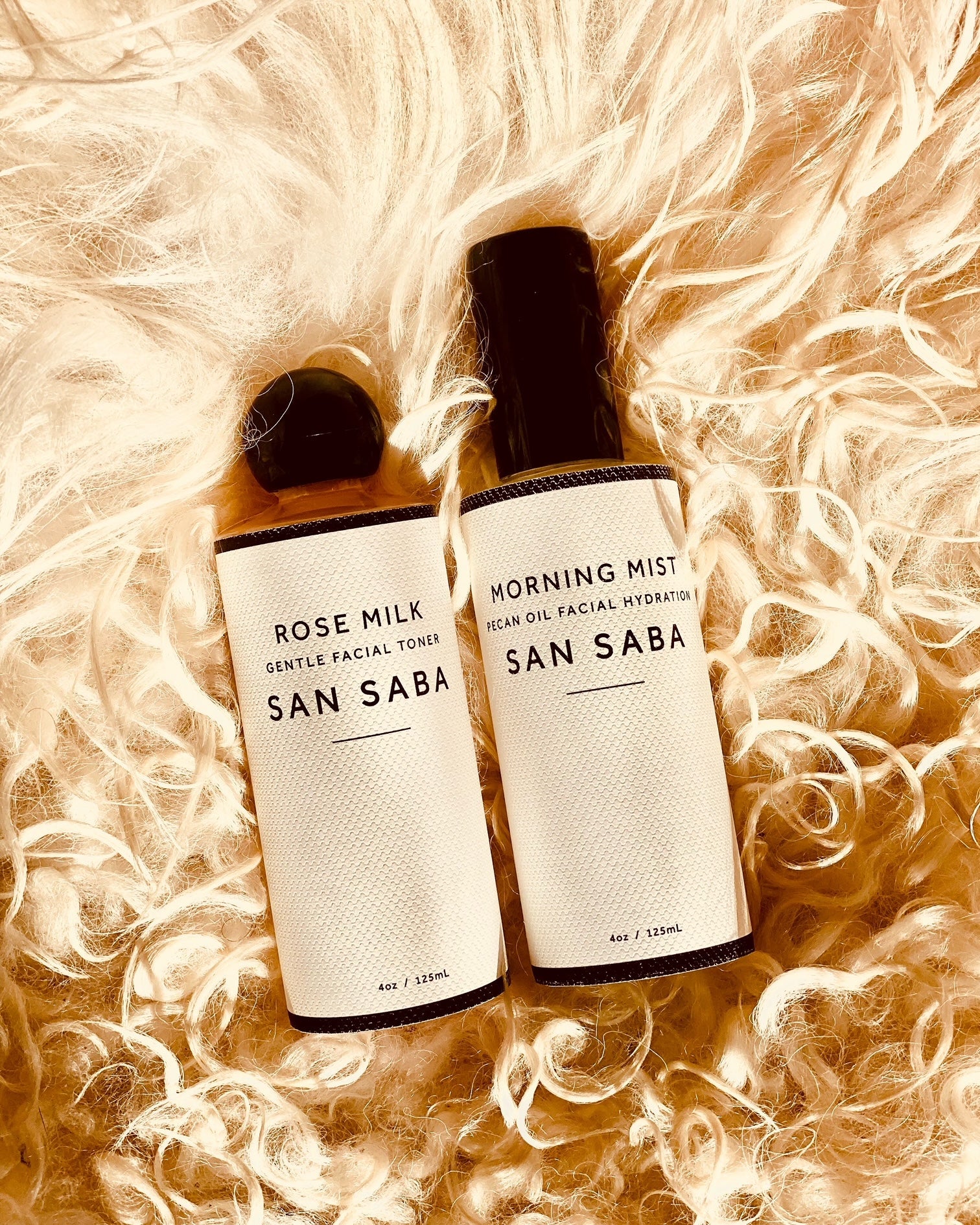 Wake up your skin any time of day with our lightly scented Morning Mist. This ultra hydrating fine mist is blended with witch hazel, reverse osmosis artesian water, pressed Texas pecan oil and our Damiana Cypress essential oil blend. 
NOTES
Notes of roses, citrus fruits and herbs
USE
excellent toner after makeup removal or as a general splash or tonic
INSTRUCTIONS
Apply directly to your skin. Add a few drops to your hands and work through your facial skin down to your neck. Avoid contact with your eyes.
ABOUT PECAN OIL
Pecan oil is the highest in antioxidants and fatty acids which is essential for maintaining soft, youthful skin. Pecan oil is noncomedogenic meaning it doesn't clog pores, and instead encourages proper oil production.